When one girl falls head over heels in love with her engaged best friend, she is forced to come up with a solution to keep her best friend to herself. Hiring another friend to kidnap the man's fiancee, everything seems to be going smoothly until her best friend insists they search for his lost love. Accompanying him on his long journey, the woman learns why she fell for him in the first place. Meanwhile, the fiancee finds herself asking questions as to whether she is making the right choice of getting married, especially when her "kidnapper" has shown her things her fiance never had.
Name:
Age:
Appearance:
Personality:
History:
Theme Song:
Extra:

AliceBaudelaire

Boss Ass Bitch





Posts

: 16


Join date

: 2017-01-27


Age

: 23


Location

: Ohio



Name:
Salem Petra Landon
Age: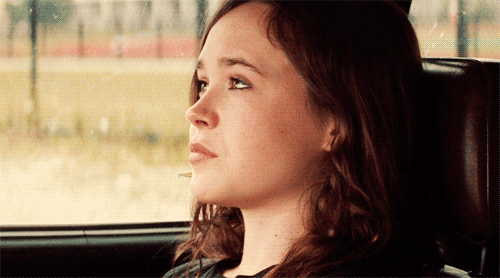 Twenty-Three || January 28th || Aquarius
Appearance:
Personality:
As a child, Salem was a rather happy girl who knew nothing about the sadness in the world around her, having everything she ever wanted or asked for. She had a slight snobby attitude towards the other children her age, knowing good and well that she had more money than them and had better toys. Her imagination was very vast and expansive, something her parents didn't particularly appreciate in their daughter. There was a slight hint of depression in the young child, due to the fact her parents were never really interested in who she was but instead what she could do for them. This caused her a lot of self doubt, even at a very young age in her life.

Through her teenage years, Salem was a tad more confident but still had trouble finding herself in all her parent's pressure. She had begun to act out more, reaching out to drugs secretly to cope with the stress. The depression from her childhood turned into something a little more violent as she aged, her dealing with it by hurting small animals and hiding their fur in the shed of her childhood home. Not having many friends made Salem lack some basic social skills, which made people think she was even weirder than they had when she was a kid. But, even with a dark teen past Salem still had some hope, hope that she would be able to be herself one day.

When she became an adult and graduated from Yale, Salem had a little more confidence than when she was younger and began to believe in herself. This became even more true after she had met James, although she still felt as though something was missing from her life. This constantly lingered in her mind, making her rather sadistic side take over and caused her to hurt a few animals like she had when she was a teen. There was a never ending tug on her soul and heart, making her search for whatever it was in every face she saw.
History:
Salem comes from a rather wealthy family who never had to live in poverty, her being the oldest of two daughters. Her younger sister, Pascale, was in an accident and could no longer walk, which left Salem to care for Pascale's infant daughter. As a child, Salem was taught just about everything that her parents believed would give her a better life than those around her, everything from piano to gymnastics were all Salem was allowed to do. Her childhood was rather grown up for someone her age, but it was all she ever knew. Having a paralyzed sister did somewhat makes things harder on Salem, for now she was required to do so much more than a child should.

Her teenage years were her hardest, the pressure from her parents to get into Yale becoming way too much for her to bare on her own. Although she wanted a different life than the one her parents were forcing her to live, she went along with everything they said without question. Since she wasn't allowed to date or do most of the things teenagers her age were doing, Salem was soon considered an outcast and didn't have many friends. She was above the others in her classes, which was somewhat too easy for her and she was accepted into Yale almost instantly. Her parents were overwhelmed with joy, but still had a tendency to say she still could do better.

After graduating from Yale with a degree in Economics like her father wanted, Salem thought she was free to do what she pleased. To her dismay, her parents had yet another controlling aspect of her life to take over, telling her she had to get a career as a Financial Analyst. Salem knew that she would not be happy in the field her parents had chosen for her, but also knew she would be cut off from their money if she tried to break free. Instead of going against them, Salem went along with what they wanted and searched for a job. Deep down, she knew that she could never be free from them, but still had hoped that by getting a job they would leave her alone.

During her search for a job, she met a man named James who she fancied right away. The two had begun seeing each other regularly, a tad bit of freedom she had finally been able to taste. Sadly, her parents did not exactly think that James was good enough for their daughter, and almost had heart attacks when they found out he had proposed to her. The only thing about James that seemed to bother Salem, was his best friend named Eleanore or Lenny for short, who seemed to fancy James just as much as Salem did. Everything seemed to be going smoothly until Salem awoke in the back of a strangers car, having been "taken" while she was asleep in her home.
Theme Song:Extra: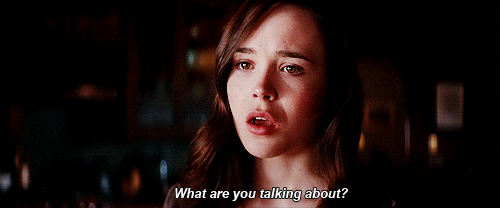 ~Salem has a secret habit of smoking marijuana, and has a slight addiction to prescription pills.
~She is allergic to coconuts and cedar wood.
~Her parents wanted to make sure she could speak the major business languages of the world, so she speaks French, Spanish, and German.
~Salem was named after where her great grandmother was from, Salem, Massachusetts.
~Her biggest fears are drowning, being buried alive, or being eaten by a shark.

AliceBaudelaire

Boss Ass Bitch





Posts

: 16


Join date

: 2017-01-27


Age

: 23


Location

: Ohio



Name: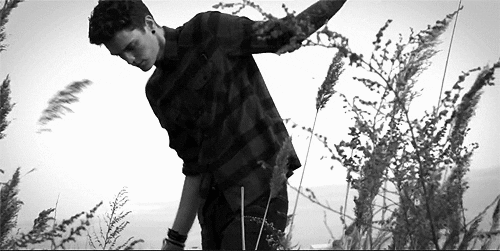 James "Jamie" Lee Rockwell
Age:
Twenty-Five || July 13th || Cancer
Appearance:
Personality:
James was a rather shy boy as a child, having never really been one to make friends easily. Being the reserved kid that he was also made it hard for his parents, since they could never seem to get him to stay with a babysitter. After witnessing his mother's murder, James became even more withdrawn than he was before but still remained hopeful. Even though he cared very deeply for his father, Jamie still put most of the blame for his mother's death on his father. Once his father left him, Jamie knew that he was on his own.

His teenage years in foster care really helped define Jamie, and really made him into his own person. Although he tended to leans towards the bad crowds, Jamie did have a sense of responsibility and did his best to care for himself. He still had been a reclusive person that he had been when he was a child, but after being around all kinds of people he learned how to open up. The violent tendencies still remained within him, and became even more noticeable when he was around the wrong people. There was a blatant disregard for his surroundings, as well as the others around him which made him actually somewhat dangerous.

As an adult, Jamie mellowed out just a little since he had been around Lenny since high school, her helping to keep him on track. He was more confident in himself, and didn't let his anger get the best of him. Maturing into a better version of himself, Jamie soon became more open and accepting of others. After meeting Salem, Jamie believed that he had truly met someone he could be himself around, and began to be less reserved and more open. James had come a long way and knew his mother would have been proud, more than he could say he felt for himself.
History:
James came from a rather poor family that didn't have good paying jobs, and didn't have the best home to live in. Jamie was an only child and because of that he never had anyone to play with, which concerned his parents gravely. When he was six years old, Jamie had witnessed his mother get raped and was murdered by unknown assailants who entered his home in the middle of the night, his father at work and leaving the young boy alone. After this event, Jamie's father sold the house and the two moved to another state, where Jamie began to act out from what he had witnessed. Sending Jamie to therapy, his father packed his own bags and soon walked out on Jamie.

As a teen living in foster care, Jamie soon became known as a serious troublemaker who looked to have no solid future. After hearing how everyone viewed him, Jamie decided he was going to do much better than his father and began studying harder. With the stress of his foster parents, the death of his mother, and his father walking out on him, Jamie soon became rather violent. After meeting his best friend, Eleanore or Lenny, Jamie's life soon took a turn for the better. He graduated from high school with her help, and went to college to secure his future career.

Shortly after finishing college, Jamie met Salem and found himself falling in love. After being with her for a little while, he felt the need to propose in order to keep her in his life since she came from a wealthier background. Although Lenny did not approve of Salem for Jamie, he still went on and proposed anyways which enraged Salem's parents. But, things took a different turn when Salem came up missing, Jamie being told that she had probably ran off with some other guy. Jamie knew deep down that something was wrong, and asked his best friend, Lenny, to help him find Salem.
Theme Song:Extra:
~James isn't allergic to anything, which was something his parents were astounded by.
~He has over a hundred tattoos, but hates being asked about them.
~His degree was in physics, but he never pursued the career.
~Jamie's father has been in prison since Jamie was twenty, and has tried contacting Jamie but has so far been ignored.
~He has a female cat named Mama, who he loves more than any other animal in the world.

AliceBaudelaire

Boss Ass Bitch





Posts

: 16


Join date

: 2017-01-27


Age

: 23


Location

: Ohio



---
Permissions in this forum:
You
cannot
reply to topics in this forum