When a group of stranger's travel out into the middle of the ocean to scuba dive, they come across a feeding ground for a vast amount of sharks. Armed with practically nothing, the captain succumbs to the waters leaving behind four passengers. Miles from any shoreline with a sinking boat, nothing but jaws below them waiting to eat, they must think fast or else they will die.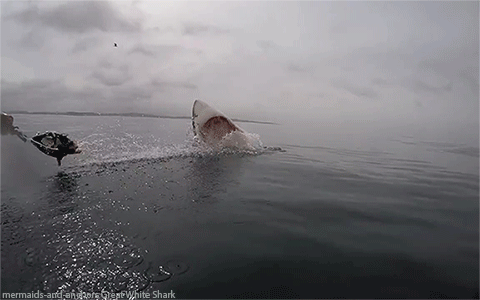 Is survival possible when you are surrounded by strangers, with the balance of life and death swimming around you? What happens when the number of sharks rise? Would you lower yourself down to your fate early, or fight with everything you have?
Name:
Age:
Appearance:
Personality:
Short Biography:
Extra:

AliceBaudelaire

Boss Ass Bitch





Posts

: 16


Join date

: 2017-01-27


Age

: 23


Location

: Ohio



Name:
Marnie Marie Sloane

Age:
Twenty-four || August 3rd || Leo

Appearance:


Personality:

Marnie is definitely not a people person, but does know how to be friendly and nice when the time calls for it. When she thinks she is alone, Marnie is the type of girl who will dance around in her socks and underwear, drowning out the world around her. But, when in public, Marnie comes across as a rather down and depressed person. Having never really been seen mingling unless someone pulled her into the conversation, but she wouldn't really be able to speak because no one seemed to listen. Every joke she had thought of but never said, was told by someone else and everyone would laugh. Marnie was the girl that wasn't very popular in school, who was ignored and often mistaken for an empty chair. She didn't know anything different, so to her it felt normal.
Marnie has a lot of self-doubt, never knowing if she was as smart as her peers, or if she was fully accepted in the society around her. She didn't try to be different or act like those around her, which some would say was a good quality about her but she would disagree if given the chance to. Confidence is not a word she is familiar with, and in saying that, Marnie has never tried to be confident. To sum her up in only a few words:

Marnie is a lost soul.

Biography:

Marnie was born and raised in the middle of St. Louis, Missouri, one of the cities with the highest homicide case count in America. Despite that, Marnie's family was able to keep her safe for most of her childhood. That was until one day when she was about six, having almost drown before she was barely saved in time by her uncle. This had given her an overwhelming fear of deep water, having barely gotten used to pools or bathtubs. Being somewhat shy and rather nervous around others gave Marnie a little bit of a leg up against the other kids in her neighborhood. School life was rather easy, since Marnie was considered quite intelligent; but nothing too astounding.
Once her teen years hit, Marnie lost her older brother and one of her cousins in a rather violent double homicide, leaving her very alone and vulnerable. It crippled her development, but by her adult years she had become more stable and understanding of the world. Having lived her whole life in fear, one of Marnie's good friends convinced her to go on a scuba dive. Traveling along from Missouri to Florida, Marnie stared out from her window at the waves before her and could not believe she was making this choice.

Extra:

~Marnie is certified in CPR, since she was around so much death.
~She has an overwhelming and agonizing fear of deep, dark water.
~Her mother is the only living member of her family left, after that Marnie is on her own.
~She has a cat that she hired a babysitter for while she was on her trip.
~Marnie has a few ticks about herself that most people don't know about.



AliceBaudelaire

Boss Ass Bitch





Posts

: 16


Join date

: 2017-01-27


Age

: 23


Location

: Ohio



---
Permissions in this forum:
You
cannot
reply to topics in this forum