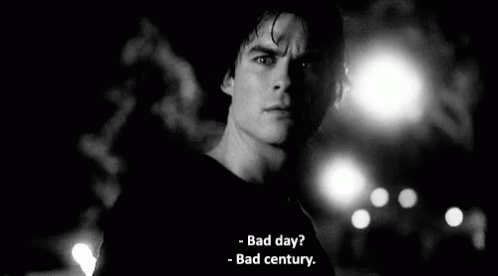 Damon Salvatore a man know for a quick wit and a large ego.Though there is a side of him that few know.
And the few that do know that side have betrayed him. The woman he loved having fallen in love with his brother and making the choice to stay with his brother. Breaking his already twisted and dark heart.
Heartbroken he took to the roads needing to get away from the constant show of happiness from his brother and his ex lover. Stopping at the first town that felt right and settling down to start his life over once more.
Name: Damon Salvatore
Age: 178
Appearance:
Name:
America Amanda Adams
Age:
Twenty-Four || January 28th || Aquarius
Appearance:

AliceBaudelaire

Boss Ass Bitch





Posts

: 71


Join date

: 2017-01-27


Age

: 24


Location

: Ohio



Damon pulled up in front of the new house he had bought, happy to get away from the people who betrayed him in the last town and looking forward to a whole new town of girls for him to charm and use like he had done in so many other places before. Heading up to the front door he unlocked it before heading back to the large trailer behind his truck and opened it up pulling out some boxes to carry in as he looked around the street wondering just what kind of tail he could find in this sleepy small town.
Fucking dammit! America thought to herself as she seen that she was late for a "party" that she had been invited to, never really being one to go out on the town with the girls. Checking her colored curls, she began to head to the door when she spotted a rather good looking man moving in next door. She was not going to impose while he was moving, but something drew her over to him as she locked her front door. Walking over with a smile, she waved to the handsome man before speaking. "Hello! Welcome to Hillsboro, it's nice to see this old house finally has someone to keep it company! I'm America, but you can call me Amy if that's too much to say, haha. Anyways, I'd love to stay and keep chatting, but I am late for this party outside of town." She grinned before an idea popped into her head, her remembering how awkward it was for her when she first moved to town. "If you are interested in partying and all of that, here's the address. It was hard when I first came here, making friends was terrible in a small town. Anyways, see you later!" America gave a small bow like she usually did when she had to leave in a hurry, giving him one more smile before heading to the outskirts of town. She never really went to these kinds of parties, someone always got hurt or killed at those places. Gripping her bag as she walked into the small warehouse, loud music faintly heard from the entrance. America glanced around to see if there was anyone she actually knew there, seeing only a few in the crowd of unknown faces. Getting a little worried, she made her way to the bar to hopefully gain some ground in the sea of dancing bodies.

AliceBaudelaire

Boss Ass Bitch





Posts

: 71


Join date

: 2017-01-27


Age

: 24


Location

: Ohio



Damon looked over at the blue haired beauty that came over to speak to him. Taking the a dress with that usual Damon smirk not speaking till after she left thinking that this town and the girls in general might have been a very nice choice of him to make. Watching the girl walk away he grin as he checked out her ass thinking it was sure a nice one. She was pretty good looking like little apple shape, kind eyed and a sweet voice- no he couldn't get back into that line of thought. He had taken his big leap of faith and look what had happened. Stuffing the address in his back pocket and getting everything carried inside he took a seat in a car. Taking out the address and looking it over in his hands, he knew that girl America was trouble, but just because they were at a party together didn't mean he even had to speak to her really.
Making up his mind he changed into some dark jeans and a black tee before heading back out in his truck and driving out to the wear house where the party was. Getting out and heading inside and straight to the bar in his usual fashion ordering a strong whiskey and tapping on the bar as he waited for the bartender to drink him his much needed drink.
America had almost given up hope on enjoying the party when she spotted her new neighbor, getting excited that he had accepted her invitation. Walking over to him as the music became more romantic, causing her to pause before shrugging off the weird atmosphere.
"Hey! Neighbor guy! It's nice to see you!"
Hearing him say his name was Damon, rather than Neighbor guy, she smiled before glancing around at all the faces around them.
"So, I know I just invited you here and all, but I kinda wanna ditch. There's this really awesome spot in the woods near a lake, we could drink there if you want. I smoke dab, and I can roll a blunt if you're down. This just isn't my scene."
America smiled as she waved to the bartender for a drink, him nodding before sliding the glass to her. Downing it quickly, she took one last look at Damon, still somewhat surprised he had showed.
"I'll be waiting by my car."
She said as she downed on more drink before heading outside, lighting a cigarette as she turned on the car radio. Her Red Hot Chili Peppers CD began to play, the song Snow calmly coming from the speakers. Singing along, she hit her cigarette a few more times before seeing Damon stroll out of the party.
"Wicked!"
America cheered as he got into her car, her pulling out of the parking lot while spinning her tires. If there was one thing that America was good at, it was driving the fuck out of a vehicle. Swerving in and out of the lanes between cars, her expression serious as she changed CDs. It was her mixed CD, something she had made for when she drove to her favorite spot. Mercy by Duffy began to play, America singing along as she turned on to a dirt road; which was where her driving got much more intense. Sliding around the turns, she glanced over at Damon to see that he was actually enjoying himself unlike most who drove with her. Once she had arrived at the one spot she usually parked her car, she shut it off before the two got out. Going to her trunk, America grabbed her hemp backpack and slung it over her shoulder.
"It's not that far, but I hope you're not a pussy when it comes to hiking."
America teased, feeling a little buzzed from the two shots she had had at the party. After walking for a little bit, America pulled back a branch to reveal her hidden jewel of a spot. Taking a seat in the clearing, she patted the ground for Damon to join her.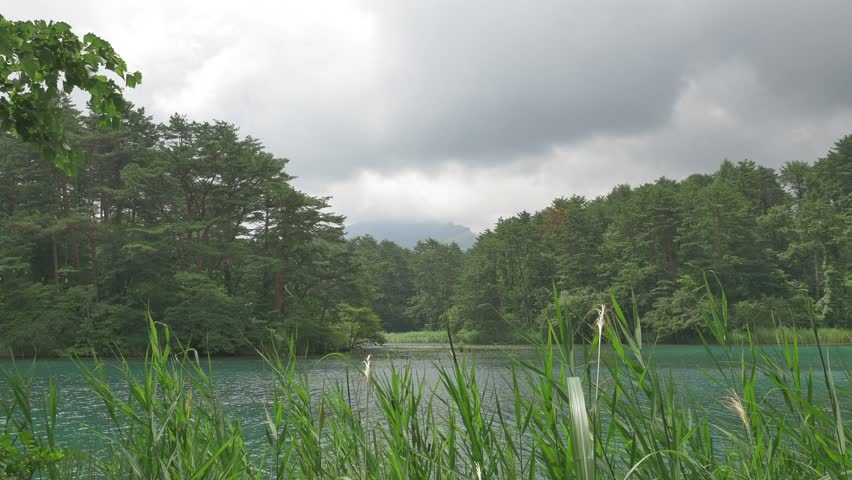 AliceBaudelaire

Boss Ass Bitch





Posts

: 71


Join date

: 2017-01-27


Age

: 24


Location

: Ohio



Damon took a seat next to the girl, not sure why he even came but there was something about the girl that made it almost impossible to say no to even more so when she did that cute little smile of hers. Stop thinking like that numb nuts, don't let yourself get dragged into this shit again he thought himself resting back on his elbows clearing his throat. "So you dragged me out here, are you gonna have your way with me now or am I wasting my time?" he asked easing a brow at the girl before looking back out at the lake, seeing the small ripples and it calming him slightly, looking down at his day ring and feeling thankful he had or else he wouldn't get to see sights like this. Thought thinking back it also might have saved him some heartbreak too if he only went out at night.
America paused instantly, hearing his question and feeling the anger rise in her chest. "So, that's why you thought I brought you out here? To suck your dick with a nice view? No, I thought you'd be nervous in a new town, but it looks like you know your way around new places. Especially between the legs of the women who live there, so fuck you, Damon. You can walk home." She shouted, grabbing her bag before throwing the bottle of bourbon at Damon's feet. "Have fun drinking alone, asshole." America turned without another word, stomping back to her car before slamming the driver door. She was so angry with herself for even thinking that Damon wasn't like the other guys in town, since he had done the same to her that a few others had before. "Your shoes were ugly! And you've got dumb furniture, you fanciful fuck!" America shouted once more as if Damon were in front of her, her peeling the tires in the mud as she raced down the dirt road. Playing Fuck You by Lily Allen, she growled to herself as she drove home; stopping at the liquor store beforehand. Struggling to open her front door as she balanced the bottles of bourbon in her hands, America kicked the door before finally being able to open it. Slamming it behind her, she went straight to her room to change into pajamas before getting her bong and some ice cream. Pouting on the couch, she hit her bong while chugging the whiskey, watching Disney movies on television while feeling sorry for herself. America didn't have any friends in town, and this was how she spent most of her nights. "How could I have been so stupid? Everyone is the same."
The next morning, America awoke on her couch, having fell asleep while drinking and smoking. Glancing at the clock, she gasped as she realized she was over an hour late for work. Getting dressed quickly, she rushed out the door without looking at Damon's house before heading to the cafe she worked at. "Where the hell have ya been, girl?" Her boss shouted, America ignoring him since she had a hangover from the night before. "I'm sorry, Mo. It won't happen again, I promise." She replied with a dull tone, putting on her apron before heading out to wash down the tables for the new customers.

AliceBaudelaire

Boss Ass Bitch





Posts

: 71


Join date

: 2017-01-27


Age

: 24


Location

: Ohio



Damon chuckled watching the girl leave, thinking that was one problem solved st least, he probably wouldn't hear from her for the rest of thier lives and it was one thing off his mind. Sitting there for a while longer before going home quick as lighting and bedding down for the night.

The next morning Damon woke up starving and not for blood, but some kind of greasy food to sooth his soul. Getting into his truck he drove down the new streets pulling over st the first cheesy diner he saw and heading inside taking a table and placing his feet on the table while he looked over the menu, thinking just about the whole thing sounded down right heavenly.
America glanced up, seeing Damon sitting at one of her tables. She kept her distance, but with a low growl as she went to the kitchen. "Let me take whatever that guy ordered out to him." She said to Mo, him nodding before handing her Damon's order. America walked over to his table, dropping the tray on the table with her hand on her hip. "Here's your extra sauce." She snapped before pulling the top bun off of his sandwich, spitting on the burger before placing the bun back on. Mo came running out of the kitchen, America turning to face him as he began to yell at her. "You're fucking fired, Amy! You can't just go spitting on people's food. Get out!" He shouted, America taking off her apron before throwing it on the ground. "And what? Lose out on all of this fucking awesome employment? Sounds like a smashing fucking time to me, Mo! Good luck finding someone else to clean your shitty restaurant!" America shouted back, grabbing her bag before storming out of the diner. Putting in her headphones as it began to rain, Chasing Cars by Snow Patrol began to play as she got soaked. It didn't really matter to her, now that she had no job she would lose her house. All because of some fucking loser asshole.. She thought to herself, leaving her car in the diner parking lot since she didn't feel like driving.

AliceBaudelaire

Boss Ass Bitch





Posts

: 71


Join date

: 2017-01-27


Age

: 24


Location

: Ohio




---
Permissions in this forum:
You
cannot
reply to topics in this forum