The music industry is one of the most coveted positions in the world, everyone wants to make a hit song that could shoot them to fame. But, in a world where the supernatural isn't so fake, one young woman finds that her struggle to the top is accompanied by a dark force.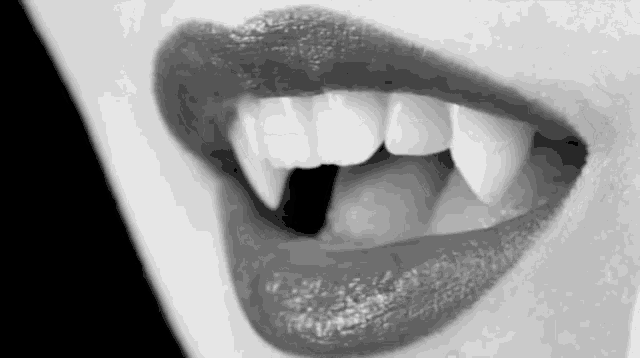 Name:
Age:
Appearance:
Personality:
History:
Theme Song:
Extra:

AliceBaudelaire

Boss Ass Bitch





Posts

: 57


Join date

: 2017-01-27


Age

: 23


Location

: Ohio



Name:
Marcelina "Markie" Marie Rays
Age: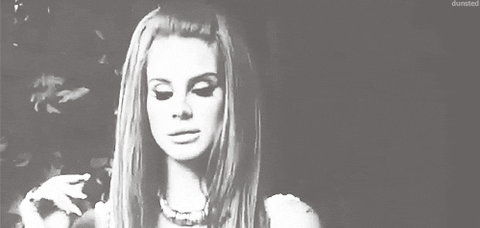 Twenty-Four || January 28th || Aquarius
Appearance:
Personality:
Markie is a cocky woman, one who goes the extra mile to make sure she has all she needs. When she is wronged, she takes it very deeply and does her best to get revenge in her own cunning way. There isn't much that Markie doesn't think she can do, for she thinks she can do anything if she wanted to. Even though she's like this, she's actually not a people person. She likes to do things her own way, fighting back as hard as she can when someone says she is wrong.
Markie does her own thing more often than she should, but that's just how she is. Nothing can turn her away from a goal, for when she has it set in her mind there's no turning back. Markie isn't so good at reading people's character, making poor choices in romance and friends. But, all the bad became inspiration for her music, the one thing she could turn to when she had nothing else. Something that was constant, something that was inviting.
History:
Markie grew up in the projects, her family just as poor as the rest of the neighborhood. She went to a dangerous public school, where she was often bullied and harassed. Her parents worked long hours trying to make a living, leaving Markie on her own most days and nights. During this time, Markie found that she loved music and wanted to sing her own. Through her teenage years, Markie focused more on her voice and music than anything else, causing more problems for her parents than what they needed.
At the age of sixteen, Markie emancipated from her parents and went on to support herself. Working hard until her twenty-first birthday, Markie finally caught a break with her music and was put on a flight to Hollywood. The next three years for her were nothing but hardship and heartbreak, leaving her music untouched and her career put on hold. Devastated that she hadn't gotten as far as she could of, Markie searched to the more dark ways of achieving fame. Slowly making a name for herself for her underground music, Markie thought she had finally made her dream come true.
Theme Song:
Gods & Monsters by Lana Del Rey
Extra:
~Markie is an only child, since her parents could barely afford to care for her.
~She has a drug problem now, thanks to her career slipping from her.
~When she was a toddler, she was taken from her family for a few weeks by CPS.
~Her biggest fear is losing her voice, since singing is all she really has.
~Markie had a broken nose as a teenager, having surgery to correct it.
Last edited by AliceBaudelaire on Sat Sep 02, 2017 12:04 am; edited 1 time in total

AliceBaudelaire

Boss Ass Bitch





Posts

: 57


Join date

: 2017-01-27


Age

: 23


Location

: Ohio



Name:
Cameron Alexander Morrow
Age:
Seven hundred and Twenty-one || November 1st, 1296 || Scorpio
Appearance:
Personality:
Cameron is a smooth talking ladies man, who loves nothing more than a good time and even better drink. His personality has always stayed true throughout the centuries he's been alive, something he is proud of. Deep down, there is a sensitive man underneath the monster, but he buries it down and covers it with all the sex, drugs, and women he can handle.
History:
Cameron's history is a long one, something that would take a long time to explain. But, what is mostly known about him is that he has a younger sister, one who is an immortal just like he is.
Theme Song:
Sex On Fire by Kings Of Leon
Extra:
~Cameron was turned by one of the oldest vampires living, which makes him direct bloodline to the Originals.
~His younger sister no longer talks to him for unknown reasons, yet he still makes sure she is still alive.
~Although animals tend to not like vampires, Cameron was able to charm a cute little female cat, who follows him all over his house.
~Although he will not admit it, a good sunrise will make him cry. (He can watch them thanks to his daylight ring.)
~Cameron enjoys music genres that speak of empowering women, oddly. One of his favorite song being Mercy by Duffy.

AliceBaudelaire

Boss Ass Bitch





Posts

: 57


Join date

: 2017-01-27


Age

: 23


Location

: Ohio



---
Permissions in this forum:
You
cannot
reply to topics in this forum