Throughout the west of the United States, a mass murderer has somehow been able to evade the authorities. Having killed over thirty people in the west alone, the police search harder than ever or the number will raise higher. But, how can the authorities find someone who never existed in the first place? Basing their entire search on a white male, the true identity of the killer remains a secret. That is, until one man stumbles upon the dark secret, one that changes his life forever.
Name:
Age:
Appearance:
Personality:
History:
Likes/Dislikes:
Theme Song:
Extra:

AliceBaudelaire

Boss Ass Bitch





Posts

: 71


Join date

: 2017-01-27


Age

: 25


Location

: Ohio



Name:
Garrett Michael Prower
Age:
Twenty-Four || April 15th || Aries
Appearance:
Personality:
Garrett is definitely considered a nerd, or even sometimes a geek when people don't know the difference. He is always there for those who need him, and he often gives up more than what he has to help someone. Garrett doesn't have much of a voice, him always being interrupted or ignored by those around him. Many will say that Garrett is considered a doormat to some people, a lot of them using him for whatever they can get. But, he won't say anything to them, they probably wouldn't listen anyways. When he is alone, Garrett always thinks outside of the box, coming up with new ways to occupy his free time. When he's not able to have free time, he is almost always found at work. Although, he wouldn't be considered a workaholic, he just prefers to stay busy rather than sitting at home all day.
Garrett seems to have a late sense of humor, meaning that he's always too late in saying the funny thing in his mind; and it is usually said by someone else. Never giving up hope that one day he will be able to get his life together, Garrett faces each new day with a smile despite whatever happens. Confidence is not Garrett's strong point, him having never been able to stand up for himself. When it comes to a fight, Garrett will definitely try to solve it with words before confrontation. He may seem like a lost cause, but he really is a good person all around.
History:
Garrett is the second born son of six children, him being the third child born to a rather poor family. His father was a policeman, who had been injured badly after serving for twenty years. Retiring and having to be taken care of by his wife, Garrett's father soon became depressed and killed himself. Garrett's mother soon became ill, leaving Garrett's two older siblings; his brother and sister, to take care of the younger three children remaining. Having lost his father at the age of fourteen, Garrett took it a lot harder than the rest of his siblings. But, instead of turning in a bad direction, Garrett did his best to make things easier for his mother before she was sick.
Throughout his teenage years, Garrett developed his keen sense for numbers and knew that he would go far in the world of career opportunities. Taking advantage of the doors that opened for him, Garrett soon left his brothers and sisters and went to the big city to help support them. Because of his amazing skill with numbers, he was hired instantly and was put to work as a physicist. Life seemed to be going well for Garrett, aside from his lack of having friends. That was, until one fateful night where he witnessed something that would change his life forever, something he could have never prepared himself to see.
Likes/Dislikes:
+Math/Numbers
+Comedy Shows
+Classical Music
-Large Crowds
-Trying To Fit In
-Drinking
Theme Song:
Thunder by Imagine Dragons
Extra:
~Garrett actually has a nice singing voice, but he doesn't choose to sing in front of people.
~Some say that Garrett is a bit of an oddball, his mannerisms and movements being just shy from strange and awkward.
~If there is one thing he is afraid of, it is being unable to move or being suffocated.

AliceBaudelaire

Boss Ass Bitch





Posts

: 71


Join date

: 2017-01-27


Age

: 25


Location

: Ohio



Name: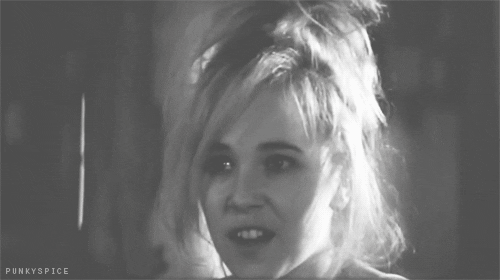 January Marie Taggett
Age:
Twenty-Three || February 1st || Aquarius
Appearance:
Personality: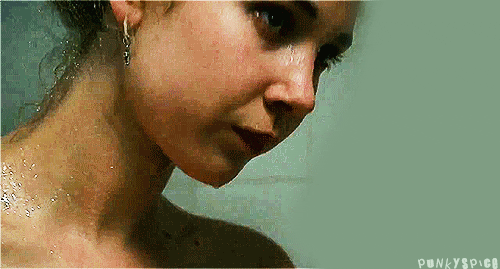 January fits all the descriptions available when it comes to someone who is a murderer, her being antisocial to an extreme. She is very smart, knowing just how to read people around her. Her early years forced her to develop a sense of withdrawal from the outside world, her mind becoming rather dark and scary. January's thought process is not that of a normal person, for she believes that she is godlike while other's are below her. This kind of behavior stemmed from her childhood, later to be discussed further below. Watching January from afar, one would say that she looks trouble; but not someone who could be a serial killer or enjoy killing anyone. But, that's just what makes her perfect at what she does, no one really expects someone of her appearance to be a danger to anyone.
She angers quickly and rises to a very violent state when she does, becoming dangerous towards anyone who is around her in the moment. January often takes her violence to the next level, which almost always ends up with someone being either dead or close to it. Always wanting to stay out of the spotlight, January often worked in small blue collar jobs to keep a low profile. Her intelligence was quite impressive, her IQ being a 139, a point away from genius. Though, by looking at January and how she presents herself, you would not believe that she was as smart as the tests claimed she was. Instead, she looked more like a prostitute with no education whatsoever, which was exactly how she was able to kill so many people and not be caught.
History:
January's home life as a child was very dark and disgusting, her father and uncle molesting her in secret for a long time. Through her early years, January's mother was almost always high on heroin, her father drunk and often having sex with strangers in front of her. To get away from all the bad, January had found a small crawl way that led to where she kept her small animal corpses. But, it was soon discovered by her grandfather, who in turn kept her locked in the basement until she was eight years old. By the time she was fourteen, January had already begun to drink and have sex with strangers years older than her. Drug and alcohol abuse had been her only escape by the time she had turned seventeen, the age she was when she committed her first murder. Having killed a girl from her high school, January thoroughly disposed of the body and skipped town leaving behind her family.
For the next six years, January solicited herself in order to get from one place to another, her murder spree following behind her. Once she had experienced the feeling of taking the life of someone else, January knew she would not be able to stop and frankly didn't want to. Making the choice to sneak back into her hometown when she was twenty-one, January murdered her uncle, mother, and father. Her parents had had another child, January killing the infant sister before leaving town again. Once she was twenty-three, January had killed more than thirty people and the number was only going to grow. Moving to a new town that she had not gone to yet, she changed her look and began to watch for her next victims.
Likes/Dislikes:
+Blood (Just the feel and the look of it.)
+People Watching
+Sharpening Tools
-Gorgeous and Attractive Women
-Being Alone With Her Thoughts
-Anything Expensive (She hates being poor.)
Theme Song:
Heroin By Lana Del Rey
Extra:
~There is nothing January won't do in order to earn money, whether that be selling herself or making drugs to sell.
~January is addicted to heroin, meth, any kind of pill, and alcohol.
~To say there is nothing good about January would be true, only if there wasn't a glimmer of hope for goodness inside of her.

AliceBaudelaire

Boss Ass Bitch





Posts

: 71


Join date

: 2017-01-27


Age

: 25


Location

: Ohio





Similar topics
---
Permissions in this forum:
You
cannot
reply to topics in this forum