The year is 2045, Hogwarts has come a long way from the time where Harry Potter and his friends saved the world from Voldemort. A new generation of witches and wizards are now attending the school, thriving to become as good as those before them. For one girl, life at Hogwarts is especially difficult with the other students constantly picking on her, only because of her bloodline; despite it being pure. With the coming changes in store for Hogwarts, everyone prepares for what's ahead but don't really know what to expect. The threat of Voldemort and his Death Eaters no longer being a factor, the head of Hogwarts believes another evil is on the way and they must be ready.
Full Skeleton:


Name:
Also Known As: [Nicknames]
Titles: [Such as Heir to-]
Age:
Birthday:
Astrological Sign: [Gemini, Leo, Virgo, Libra, etc]
Nationality:
Species: [Ex. Pureblood Wizard]
Blood Type: [Ex. O+]
Sex: [Biologically]
Gender: [Ex. Nonbinary, Genderfluid, Demiboy, etc]
Orientation: [Ex. Demiromantic Homosexual]
Past/Bio:

About Him/Her:

Personality:
Occupation:
Likes:
+
+
+
+
+
Dislikes:
-
-  
-
-
-
Hobbies:
Fears:
Strength:
Weakness:
Talents:

Appearance:

Height:
Cup Size:
Skin Tone:
Eye Color:
Hair Description:
- Color:
- Highlights:
- Length:
- Style:
- Worn:
Extra:
- Scars:
- Piercings:
- Tattoos:
- Facial Features:
- Scent:
- Other:

Relationships:

Father:
Mother:
Siblings:
Relatives:
Family Line of Work:
Family Background:
Best Friends:
Friends:
Love Interest:
Enemies:

Education:

School:
House:
Best Core Class:
Worst Core Class:
Elective:
Quidditch:
Extra-Curricular:

Magic:

Wand:
- Length:
- Flexibility:
- Wood:
- Core:
Pets:
Boggart:
Animagus/Patronus:
Amortentia:

Affiliations/Alliances:

Home Town:
Residence:
Loyalty:
Organizations:

Extra Information:

Quotes: "Insert Quote Here"
Theme Song:
Food:
Drink:
Color:
Animal:
Flower:
Season:
Last edited by AliceBaudelaire on Mon Nov 06, 2017 12:07 pm; edited 1 time in total

AliceBaudelaire

Boss Ass Bitch





Posts

: 71


Join date

: 2017-01-27


Age

: 25


Location

: Ohio



Name: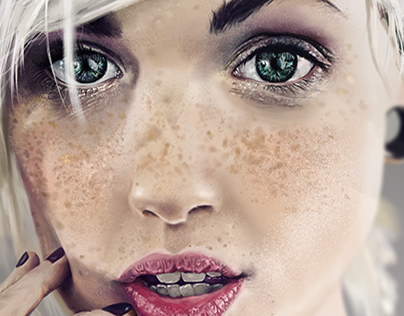 Sybil Marie Gaunt (Changed to Dorny during her stay at Hogwarts.)
Also Known As:
Dorkie Dorny, Sybilella, Slytherin Scum
Titles:
Heir to Slytherin name
Age:
Fifteen
Birthday:
January 28th, 2030
Astrological Sign:
Aquarius
Nationality:
British
Species:
Human
Blood Type:
O+
Sex:
Female
Gender:
Female
Orientation:
Heterosexual
Past/Bio:
Sybil was born to Mathew Gaunt, a descendant of Morfin Gaunt who was the uncle of Lord Voldemort; and Winter Lestrange, a relative of Rabastan Lestrange. Being a pure-blooded Slytherin in the new age was difficult for Sybil during her first three years at Hogwarts, being the target of discrimination. Mathew had foreseen the bullying of his daughter, and changed her last name on her Hogwarts letter to "Dorny". Due to her bloodline, Sybil had the skill of speaking in Parseltongue and spoke it to most of her father's side of the family. As a child, Sybil was exposed to a lot of hatred that was aimed mainly at her parents, the Lestrange and Gaunt families not being of decent background. The Gaunt's were known to marry their own cousins to keep the bloodline pure, while the Lestrange family had it's fair share of "strange" things. Sybil was not raised around muggle-born children, which didn't seem to bother her as much since she shared in her family's views. Her parents often told her stories of Lord Voldemort and his goals, Sybil realizing more and more than she was like her relative more than she wanted to be. Growing a hatred for the Potter and Weasley families, Sybil kept her distance from anyone who was friends with them.
Growing up, Sybil was also told of how Bellatrix Lestrange was murdered, and how most of her family were shunned for their beliefs. This slowly made Sybil want to change the way things were, wanting to take over where Lord Voldemort left off. But, her goal would have to wait, and she attended Hogwarts like most of the children her age. She was sorted into Slytherin almost instantly, the Sorting Hat parting from her with a few words only. "This girl is definitely a Slytherin." Sybil was able to connect with another student, the two becoming best friends since they both were Slytherin. In Sybil's third year, she met her second best friend who turned out to be a Ravenclaw, although the two still shared the same thoughts about Lord Voldemort and his plans. Now that she is in her fifth year at Hogwarts, Sybil has been able to make her plans a reality as she works her way through to her seventh year.
~About Her~
Personality:
Sybil is quiet, cunning, smart, and reserved. Making her the perfect fit for a Slytherin, the house she was sorted into. Although her family is surrounded by the bad, Sybil knows that she is capable of much more than what her peers think she is. She has a determination that no one has seen since Tom Riddle or even Harry Potter. Sybil hates to be compared to Harry Potter, although she seems to just come out on top like he always did. But, that doesn't mean that she was true about getting there, having lied and cheated her way to where she is. Sybil has a way with words, in English and in Parseltongue, which she never really uses while she's attending Hogwarts. Most students describe her as a wolf in sheep's clothing, there has been some genuinely good statements about her. Because of this, she's seen that she doesn't have to be the bad guy that everyone thinks she is; even if she actually is the bad guy. When confronted by Sybil, she is not kind or sparing with her words, having already almost traumatized a few other students. Sybil's friends will tell you that Sybil is a real leader, and that she cares about her friends and isn't a bully like people think she is. The new head of Slytherin often compliments Sybil on her grades and academics, which is one of the main reasons she is still in Hogwarts.
When at home, Sybil somewhat becomes a different person. Her parents expect great things from her, since she is after all, related to Salazar Slytherin. Most of the time, Sybil is alone and studying all she can about the dark arts; which her parents often encourage since Sybil is very skilled with magic. When it comes to performing magic, Sybil is one of the best pure skill and talent wise. Because she feels so calm and herself, Sybil's spell casting is smooth and perfectly aimed. Nothing can stop Sybil from achieving a goal she has set for herself, and if they try to they are often met with the wrong side of her wand. It can't be said that Sybil can control her anger, because she can't at all. When something angers her, she will not calm down until she has fixed what was upsetting her. Sybil may seem like she is remorseful or sorry for hurting someone, but deep down she honestly doesn't feel any sympathy or empathy. Some would say that this is unhealthy behavior, but it seems to be working just fine for her. When Sybil cannot handle something, she often retreats somewhere to be alone; which is often the remains of the Chamber of Secrets. Never underestimate the lengths Sybil will go to for what she wants, she does after all have Slytherin blood running through her veins.
Occupation:
Dark Arts Master (Later on after Hogwarts)
Likes:
+Dark Magic
+Reading About Her Ancestry
+Mixing Potions
+Reading Runes
+Creating New Spells
Dislikes:
-Anyone From The Potter Or Weasley Families
-Albus Dumbledore
-Anyone From Gryffindor
-Muggle Born Or Half-Bloods
-Anything Watermelon Flavored
Hobbies:
~Sybil often helps out with magical creatures, and learns as much as she can about them. The thought of using them for weapons came from her studies of Newton Scamander, the Hufflepuff who changed the world's views on the study of magical creatures.
~When Sybil has personal free time, she likes to create new spells. Although she hasn't created anything too dangerous, she is working on making a spell like Avada Kedarva; yet wants to make it kill more than one person at a time.
Fears:
~Since no one at Hogwarts is aware that Sybil is from the Gaunt and Lestrange families, Sybil fears that if they find out that she will be physically harmed.
~Sybil refuses to swim in the ocean, due to the fact that she cannot swim and is terrified of sharks.
Strength:
~Sybil is an excellent spell caster, her form and skill almost going unmatched by her peers.
~When it comes to memory, Sybil has one of the best. She remembers everything she takes part in, behind a hands on learner rather than a visual learner.
Weakness:
~Sybil cannot keep a plant alive no matter how hard she tries, so she is not very good at Herbology.
~Reading the stars confuses Sybil, since she cannot seem to connect them into the images they are supposed to be and can never find the ones she is looking for.
Talents:
~Sybil has a very large imagination, and often uses it to write small stories in her hidden journal.
~When it comes to dancing, most wouldn't say that she's absolutely amazing, but Sybil can dance rather well.
~Appearance~
Height:
4'11"
Cup Size:
B32
Skin Tone:
Pale
Eye Color:
Bluish Green
Hair Description:
- Color: White/Blonde
- Highlights: Silver/Light Blonde
- Length: Waist
- Style: Straight
- Worn: Down
Extra:
- Scars: One small on her left forearm, and a medium sized one on her back
- Piercings: Nose, Eyebrow, Belly Button
- Tattoos: A fairy on her right calf
- Facial Features: Soft, round
- Scent: Sugared Pear and Black Currant
- Other: Has a slight lazy eye, stutters on some words
~Relationships~
Father:
Mathew Allen Gaunt
Mother:
Winter Page Lestrange
Siblings:
None
Relatives:
Slytherin Family, Lestrange Family, Gaunt Family
Family Line of Work:
Most of them were into the dark arts, or Death Eaters
Family Background:
Slytherin Side: Sybil is a descendant of Salazar Slytherin.
Lestrange Family: Sybil is a distant relative of Bellatrix Lestrange.
Gaunt Family: Sybil is a descendant of these Parseltongue speakers.
Best Friends:
Haddie Selwyn, Rose Nott
Friends:
Other Slytherins
Love Interest:
Damon Travers
Enemies:
Elisa Prewett
~Education~
School:
Hogwarts School of Witchcraft and Wizardry
House:
Slytherin
Best Core Class:
Transfiguration
Worst Core Class:
Herbology
Elective:
Study of Ancient Runes
Quidditch:
She does not play
Extra-Curricular:
Spell Creating, Care of Magical Creatures, Ghoul Studies
~Magic~
Wand:
- Length: Seven Inches
- Flexibility: Swishy
- Wood: Walnut
- Core: Basilisk Horn
Pets:
A Bowtruckle named Buckle
Boggart:
Sybil's boggart is herself, only as someone like Harry Potter. To say the least, her boggart is her opposite self.
Animagus/Patronus:
Wolf
Amortentia:
Old Books, Burnt Wax, Old Perfume, and Fresh Pears
~Affiliations/Alliances~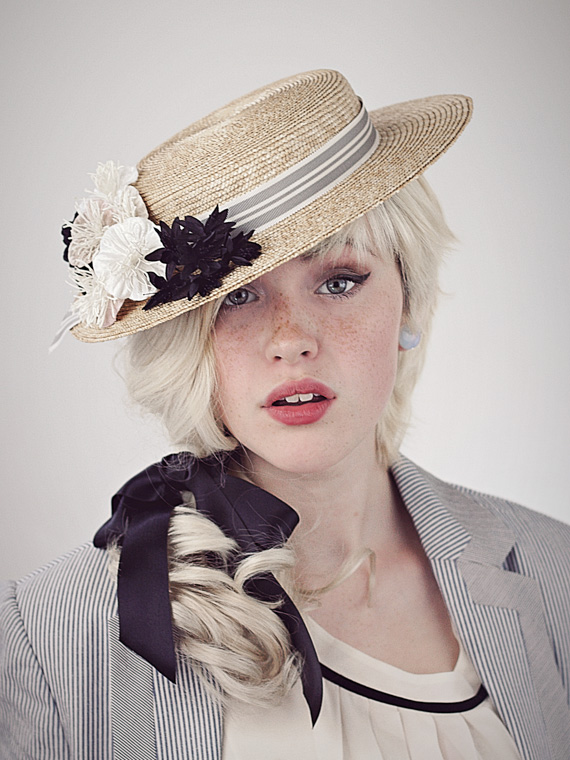 Home Town:
A small town that she would rather not name, but it is somewhere in the UK.
Residence:
With her parents, until she is older and finds an apartment in London.
Loyalty:
She is loyal to the dark arts, although she does not think Tom Riddle is the true Dark Lord.
Organizations:
Although Sybil dabbles with dark magic, she is very active in the wizarding community and cares for Magical Creatures.
~Extra Information~
Quotes:
"Pure-bloods are the only ones worth saving, what's a world without magic?"
"Like Salazar Slytherin, the world is for the pure-bloods!"
"When you feel like you're completely alone, remember that life is literally all around you."
Theme Song:
TBA
Food:
Macaroni and Cheese, Mashed Potatoes and Gravy
Drink:
Dragon Milk
Color:
Green, Black
Animal:
Wolf, Cat
Flower:
Cosmos
Season:
Fall

AliceBaudelaire

Boss Ass Bitch





Posts

: 71


Join date

: 2017-01-27


Age

: 25


Location

: Ohio



Name:
Hadeline Selma Selwyn
Also Known As:
Haddie
Titles:
Heir to Selwyn Name
Age:
Fifteen
Birthday:
June 13th, 2030
Astrological Sign:
Gemini
Nationality:
American
Species:
Human
Blood Type:
A-
Sex:
Female
Gender:
Female
Orientation:
Heterosexual
Past/Bio:
~About Her~
Personality:Occupation:Likes:
+
+
+
+
+
Dislikes:
-
-
-
-
-
Hobbies:
~
~
Fears:
~
~
Strength:
~
~
Weakness:
~
~
Talents:
~
~
~Appearance~
Height:Cup Size:Skin Tone:Eye Color:Hair Description:
- Color:
- Highlights:
- Length:
- Style:
- Worn:
Extra:
- Scars:
- Piercings:
- Tattoos:
- Facial Features:
- Scent:
- Other:
~Relationships~
Father:Mother:Siblings:Relatives:Family Line of Work:Family Background:Best Friends:
Sybil Dorny, Rose Nott
Friends:
Other Slytherins
Love Interest:Enemies:
Elisa Prewett
~Education~
School:
Hogwarts School of Witchcraft and Wizardry
House:
Slytherin
Best Core Class:Worst Core Class:Elective:Quidditch:Extra-Curricular:
~Magic~
Wand:
- Length:
- Flexibility:
- Wood:
- Core:
Pets:Boggart:Animagus/Patronus:Amortentia:
~Affiliations/Alliances~
Home Town:Residence:Loyalty:Organizations:
~Extra Information~
Quotes:Theme Song:
TBA
Food:Drink:Color:Animal:Flower:Season:

AliceBaudelaire

Boss Ass Bitch





Posts

: 71


Join date

: 2017-01-27


Age

: 25


Location

: Ohio





Similar topics
---
Permissions in this forum:
You
cannot
reply to topics in this forum