"There is a language, little known,

Lovers claim it as their own,

Its symbols smile upon the land,

Wrought by nature's wondrous hand;

And in their silent beauty speak,

Of life and joy, to those who seek

For Love Divine and sunny hours

In the language of the flowers."

–The Language of Flowers, London, 1875


In the magical kingdom of Ephodel, the land is flourishing thanks to the royal family's reign. The kingdom's magic comes from a magical flower held within the secret halls of the palace, it's existence only known to the royal family. When the eldest princess comes of age, it is her duty to tend to the magical plant and ensure the kingdom has magic. But, when the rival kingdom sends their prince to find the source of Ephodel's magic, the princess finds that not everyone is as kindhearted and caring as she is. With the impending doom of her kingdom hanging in the balance, the princess must look inside herself and her royal bloodline to save everyone.
Name:
Age:
Appearance:
Personality:
History:
Likes:
Dislikes:
Theme Song:
Magic Element:
Extra:

AliceBaudelaire

Boss Ass Bitch





Posts

: 71


Join date

: 2017-01-27


Age

: 25


Location

: Ohio



Name: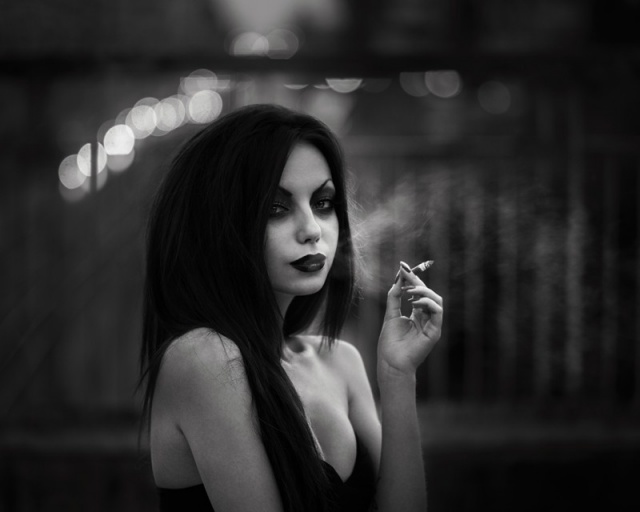 Clementine Ellis Lockhart
Age:
Twenty-Four || January 28th || Aquarius
Appearance:
Personality:
Clementine is definitely not what you would expect a royal princess to look like, but that's why her kingdom loves her so much. Just like her outer appearance, Clem comes off as a very mean and unforgiving woman. But, thatis not the case at all, for Clem would lay down her life on the line for her subjects. She takes her duty as princess very seriously, and does not allow room for error when it comes to providing what everyone needs. Clem is a very bright and imaginative woman, who will stop at nothing until her vision is reality. Her sense of humor is rather erratic, being everywhere from potty humor to things a little more meant for adults. Clem is perfect Queen material, ruling her kingdom as it's princess with an iron fist.
A lot of the kingdom's subjects were hesitant to reach out to Princess Clementine, simply because she looks rather intimidating to others. But, once given the chance, Clementine has shown more than once that she is trustworthy and cares more about the kingdom that most of the people living there. When it comes to being angry, Clem has no problem showing off her rage until she gets her way. Like all royalty, Clem never was without, but seeing her subjects going through hard times has shown her that there's more to life than riches and living in a big castle.
History:
Clementine was the first royal daughter to be born to the king and queen, later on becoming an older sister to two more princesses. As the oldest, Clementine was forced to grow up faster than most kids should, but it was expected of her since she would be the next in line to rule the throne. When she was eight years old, Clementine was shown the magical flower that gave magic to the kingdom, and was told she would one day be the new guardian. Every five years after that until her twenty-fourth birthday, Clem spent all of her time learning her magical element and how to care for the flower. When Clem was eighteen, her two sisters, ages fourteen and twelve, were involved in a bad accident. The youngest was no longer able to speak, and the middle princess had lost her eye sight. Because of this tragedy towards her family, Clementine began to train under the General of the army, and soon learned how to sword fight to protect her sisters.
Since rulers in Ephodel must be at least the age of thirty before they can rule the throne, Clementine stuck by her ill father as he continued to rule the kingdom. With the news of the arrival of the Prince from the Kingdom of Sleniel, Clementine put up her guard and assigned extra guards to secure the royal flower. Ephodel's queen perished shortly after giving birth to her third and final daughter, which technically left Clementine to be the motherly figure for her younger sisters.
Likes:
+Dressing Dark (Gothic style is not the norm in Ephodel.)
+Sword Fighting (Although most say a princess should not be using a sword.)
+Her Sisters (She has been their motherly figure for years.)
+Her Kingdom (What princess hates their kingdom anyways?)
+Cats (There are quite a few in the palace.)
Dislikes:
-Outsiders (Anyone could try and take the magic flower from her kingdom.)
-Sitting Around (She hates the fact that princesses are supposed to sit around the castle.)
-Anyone From Sleniel (They are the rival kingdom after all.)
-Cold Weather (She absolutely cannot stand Winter time.)
-The Color Pink (I mean, come on. Look at her, and tell me if you think she would like pink.)
Theme Song:
TBA
Magic Element:
Water, Wind, Darkness
Extra:
~You wouldn't think it by looking at her, but Clem loves to dance and listen to music with a beat.
~Since Ephodel is modern, Clementine has an obsession with tattoos and has quite a few.
~During the accident where her sister's were hurt, Clementine was also hurt and lost a lot of hearing in one of her ears.

AliceBaudelaire

Boss Ass Bitch





Posts

: 71


Join date

: 2017-01-27


Age

: 25


Location

: Ohio



Name:
Levi Jude Astor
Age:
Twenty-Seven || August 3rd || Leo
Appearance:
Personality:
Levi is not a good man by any means, him being a very cold and distant prince of his kingdom. He is a selfish man who never thinks about his subjects and their needs, but will instead spend the kingdom fortune on himself. Levi has a problem with taking orders from others, which never really happened since he is the Prince of Sleniel. Levi almost always speaks to others in a condescending tone, is always rude, and never shows when he is thankful for something. Most of his subjects would rather his younger cousin be king, no one in Sleniel has a kind word to say about the man. But, when Levi is behind closed doors, he is a very depressed man who actually sings his pains away. If anyone had heard Prince Levi sing, they would not be able to keep composure; instead their eyes would be overwhelmed with tears.
His emotions show through his voice, which is rather haunting in melody; but would give anyone goosebumps easily within the first few notes. Levi does not know how to show his emotions towards others, and instead just comes off like a completely horrid man. If he were to show his subjects how he truly was, everyone would want him to become king. But, that will never happen because Levi is too stubborn of a man to give up his ways, especially with how old he is and how set his mind is. His mother tries to show their kingdom that he is a kind man, who is severely misunderstood by all of those around him and harshly judged by his actions. Although Levi comes across as a villain, especially with how he treats people, he could change the world forever.
History:
Prince Levi was the only child born to the King and Queen of Sleniel, and he was raised to be stern and commanding. But, when he was seven years old, Levi and his father had gone further than the castle grounds; hoping to catch some deer in the early morning. To their dismay, some hunters from Ephodel had spotted the same deer, the hunters shooting warning arrows in Levi and his father's direction. Levi was able to get to safety, but the same could not be said about his father. When the hunter's realized that their warning shots had killed the King of Sleniel, they raced back home where the King of Ephodel would soon find that war followed. Almost twenty years later, and Levi still felt resentment towards the Kingdom of Ephodel for killing his father; even if it was an accident. Levi soon after the death of his father became the man he is now, a cruel and self centered being.
The Kingdom of Sleniel were also magic users, the King's element being fire; while Levi had the ability to control metal. The Queen of Sleniel feared that Levi would use his magic for darker purposes, but to her surprise, Levi tends to keep his magic using to a minimum. During his teenage years, Levi was not to skilled with his magic element, but as the time progressed he was proven to be one of the strongest in his kingdom. By now, most of the kingdom feared him and refused to be around him for long periods, and using his magic would only make it worse.
Likes:
+Himself (He does think he is the bomb-diggety.)
+Being Alone (Levi isn't much of a people person, obviously.)
+Singing (Only when he is by himself.)
+Reading (He's almost always in the royal library.)
+His Kingdom (Although he won't ever admit it.)
Dislikes:
-Anyone From Ephodel (Obviously.)
-Being In Crowds (He's not a people person.)
-Small Animals (He finds them annoying.)
-Being Told What To Do (He is the prince, after all.)
-His Cousin (He wants to take the throne from Levi.)
Theme Song:
TBA
Magic Element:
Metal
Extra:
~The magic source is Sleniel is not a flower, but instead a rather large pond in the catacombs of the palace. It is where the young royal family members go to get their element.
~Levi has a rather large scar running down his back, which he got when hiding from the Ephodel hunters.
~Although he doesn't like small animals, he keeps a female white mouse as a pet.

AliceBaudelaire

Boss Ass Bitch





Posts

: 71


Join date

: 2017-01-27


Age

: 25


Location

: Ohio



People of Ephodel:

These are a few characters from the Kingdom of Ephodel.Name:Amelia Rose LockhartAge:TwentyAppearance:Description:Amelia is the second born Princess of Ephodel, and is the sister who lost her ability to speak after an accident; the accident having crippled all of the Ephodel Princesses. Her magical element is ice.Name:Lennon Raine LockhartAge:EighteenAppearance:Description:Princess Lennon is the third princess for the Kingdom of Ephodel. During her childhood, she like her sisters, lost one of her main senses during an accident; where she lost her ability to see. Her magical element is lighting, as well as wind. (She creates some pretty nasty storms in Ephodel.)
People of Sleniel:

These are some of the characters from the Kingdom of Sleniel.

AliceBaudelaire

Boss Ass Bitch





Posts

: 71


Join date

: 2017-01-27


Age

: 25


Location

: Ohio





Similar topics
---
Permissions in this forum:
You
cannot
reply to topics in this forum