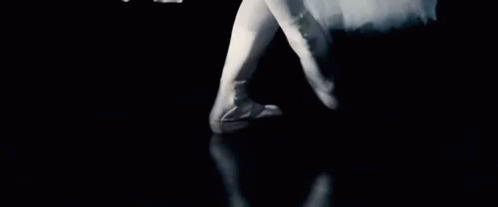 The Dance Of Life
4 people who lives have been touched by the art of dance, and not just any dance. Ballet the most difficult form of dance ever done, and it is a hard and unforgiving life to be in at times.
One woman, who years ago was at the top of the world known world wide for her skills and the emotions she could make people feel when she danced. Though due to an accident her career was cut short and the dance world never heard from her again. That is until she opened a dance studio making girls from all over fight for a chance to be taught by a master like herself. When a man comes into town with crazy talk of having her back in the limelight will she take the chance or stay in the shadows where she's been hiding all these years?
A young girl on the rise and just aching for one thing, to be in that spotlight and feel the roar of the crowd and the roses at her feet. Now being taught by the once star. Though a chance meeting with a young boy might be something she didn't even know she had dreamed of coming true. The only thing is, what will she chose in the end the boy of her untold dreams or a chance to have her spoken dreams come true?
The young girls brother doing everything he can to help make his sisters dreams come true, meets the teacher and something stirs in him, and when he learns that she can still bring people to tears with her dancing he ets out on a mission to get her back on the stage. Though with all his attention on her, who going to be there to cheer on his little sister when she needs him most?
The bad boy from the wrong side of the tracks, falls for the girl he never thought he'd ever meet. Though as strong as his feelings for her are can he really let himself come in between of her dreams? Or should he try to make his own impossible dreams come true and leave the girl on her own to fulfill her own?
Name:
Nova Klineson  
Age:
26
Personality:
Nova is a very hard working person, well she had to be to be at the top of the ballet world at 14 years old. Though she has lost a bit of her youthful optimism after her accident coming off as a hard teacher to please. And well that is true, it's mostly just because she wants what's best for her students and knows that if she sends them out into the world weak and untested they will get burned by the fires of the dancing world.
History:
Nova grew up in a house where her dancing was completely supported, which was a big help in her career. Making it to the top at age 14 and staying there for quite a few years that is until at one rehearsal as she was leaving a car hit her and torn the muscles in her left knee and ankle, ending her dance career. A few years later she opened a studio and was bombarded by girls applying to join, after hours and hours of going over the girls she picked one and had her family fly out to join her school and be under her teaching.
Extra: ~ Only dances by herself ~
~ Hasn't told anyone that she's back to old skill level if not better ~
~ Lives in an apartment above her studio ~
~Had an apartment below the studio built for her students and thier families to live in ~
~ Had a small gray cat with blue eyes names Nutty after the Nutcracker ~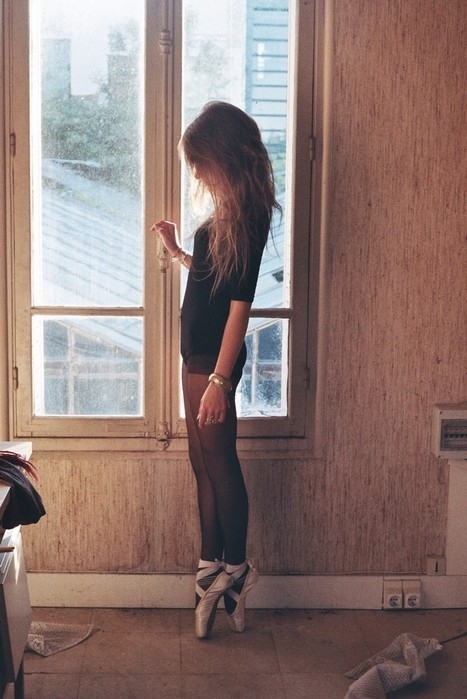 Last edited by SimlieSavii on Tue Aug 29, 2017 10:55 am; edited 5 times in total
Name:
Martin "Martie" Marie Wright
Age:
Sixteen || August 3rd || Leo
Appearance:
Personality:
Martin is the type of girl no one really expected to excel in the sport she did, seeing as how she isn't the most graceful looking girl. But, that's what made Martie who she was, it was all about the ballet for her. School was a breeze for her academically, but not so much socially with her peers. People thought that she was rather strange, unlike her older brother who everyone seemed to like. Martin is a little self conscious about her name, seeing as how her parents thought she was going to be a boy; not having a girl name picked out for her. Having no other talents other than ballet, Martin's parents somewhat forced her to pursue their dream for her.
Martin puts her life and soul into her dancing, having looked up to famous ballet dancers for inspiration. The only person around to actually be there for her was her older brother, which was all she really needed. She is a very reserved and quiet girl when she isn't putting her all into dancing, which is whenever she is alone or inspired. Martin has been known for her artist views, not only in dancing but also in her actual artwork.
History:
Martin grew up with one older brother, only having him to talk to since their parents were more interested in her dancing than her actual life. Having a somewhat lonely childhood, Martin found ballet at the age of three and had been in love with it ever since.
Having heard of a famous ballet dancer opening her own studio nearby, Martie begged her brother to take her there to train.
Extra:
~Martin is an amazingly skilled dancer, her ballet being the only thing that keeps her going most days.
~She is allergic to penicillin.
~Her favorite thing to do other than ballet is reading, her entire room filled with various types of books.
Last edited by AliceBaudelaire on Fri Sep 01, 2017 5:04 pm; edited 1 time in total

AliceBaudelaire

Boss Ass Bitch





Posts

: 71


Join date

: 2017-01-27


Age

: 25


Location

: Ohio



Name:
River Samuels
Age:
17
Personality:
River has had a tough life and it shows on his person being a crass rude person who most people tend to avoid. He is sassy and known for cutting people with his sharp wit. He is also very gifted with computers though no one would know it due to the fact that most people just see him as a dumb bad boy with no prospects in life other that to stay in town and die from either old age, or drinking himself to death like his father did before him.
History: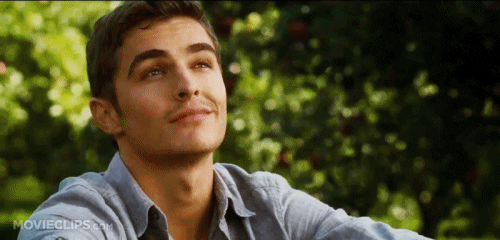 River grew up with his mother and some times his father though the man was ever around and died when River was 13, his mother works 4 jobs to keep a roof over their head, and doesn't even care for her son when she is home making River used to being a loner. Now he is just trying to get through high school and is now currently fielding offers from some of the top schools to get in early, hes just been waiting for the right time to leave that town and never look back.
Extra:
~ Is often seen with some kind of book in his hands ~
~ Is great at hacking and reprograming ~
~ Basically has his own place since his mother is never home ~
~ Is wanting to leave town ASAP ~
Name:
Trent Adam Wright
Age:
Twenty-Eight || December 24th || Capricorn
Appearance:
Personality: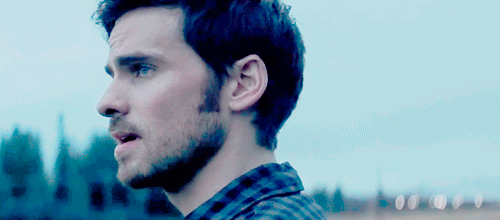 Trent is a goofy man, one who always wants to have the last word. He is the definition of an outgoing person, having always had friends in school. He always knows how to fix any problem, and loves being around large amounts of people at one time. Trent is not one to quickly anger, but when he does reach that point, he can get a little too violent for his own good. Trent has been considered the perfect type of individual to lead, something he took advantage of whenever he could. But, that's just how Trent is, and he wouldn't want to be any other way. He's always liked having people depend on him, having hardly ever let anyone down. When Trent makes a promise, he tends to try his best to keep it. After dealing with parents who were technically never there, Trent developed a fatherly sense for his younger sister. Which just goes to say that Trent is actually a selfless man, something you don't see in youth nowadays.
History:
Trent was an only child until the age of twelve, his sister Martie being a big part of his responsibility. His early childhood was devoted to taking care of Martie, since their parents were too focused on the talents of the kids. Trent knew that helping people was his true calling, but he wanted to go above and beyond the norm. Through his teenage years, Trent focused on his physical fitness and after graduating high school, he became a fireman. One of the most diligent firefighters in his city, Trent had rescued over a dozen people in his first few weeks being certified. After witnessing his younger sister's talent in ballet, her asking him to move with her to a whole new town, Trent couldn't say no. Packing his things and moving to a new state, Trent was quickly employed and got enough money to pay for Martin.
Extra:
~Trent speaks Spanish, the only language his parents allowed him to learn.
~He is a four time decorated fireman, one that has had high honors in his home town.
~Trent secretly has a passion for choreographed dance, the hip hop genre being his favorite.
~His one fear is not being there in time to save the lives that depend on him the most.
~Trent isn't allergic to anything, making him even more the perfect specimen to be a firefighter.

AliceBaudelaire

Boss Ass Bitch





Posts

: 71


Join date

: 2017-01-27


Age

: 25


Location

: Ohio



Nova sighed softly as she waited in her studio for her newest student to arrive, turning on the radio with the small remote in her hand and hearing the soft music play as she walked over to the barre and started stretching out her long arms and legs. Glancing at the clock as she did seeing that already her student was late something that would not stand at all for the young teacher. Thinking she had never once been late for a class or a performance when she was on training, wondering if she had maybe been wrong when she picked Martin. Though she thought she had been sure that girl had what it takes to make it to the top and stay there, but now she was a bit concerned hoping the girl had a very good reason.
The studio:
Her outfit:
Trent and Martie were stuck in traffic, Trent cursing the people in front of him while waving his fist. "I told you we should have left earlier, this isn't home. The traffic is going to be a lot worse." Martin sighed as she glared out the window, Trent shaking his head as he shouted once more. "I'll tell your teacher that it's my fault. You're a kid for Christ's sake, she can't expect you to get here on your own." Trent replied, Martin rolling her eyes as the traffic finally began to move, Trent turning down the street where the dance studio was. "Are you ready?" Trent asked, Martin nodding as she stepped out of the car with her small stereo, something she had taken with her everywhere. Today was the day she was suppose to give Madam Klineson why she was chosen to be her student, something she had prepared for for a long time. Seeing the woman stretching, Martin walked over to her before bowing slightly as she spoke. "Hello, I'm Martin Wright, but you can call me Martie. Sorry I am late, my brother, doesn't know how to plan better." She said dully, heading over to the center of the dance floor before taking off her jacket, turning on the stereo before beginning her dance.
Trent stood off to the side, watching his sister as she performed, something he had always enjoyed watching. She was so graceful, yet her movements were full of energy and sometimes what looked to be anger. He glanced over at the teacher, smiling when he saw how into Martin's dancing she was. Knowing more than well that she would want to teach Martin how to be better, Trent clapped his hands along to the song that Martin had chosen. Most teachers would not have liked the way Martin was performing, but she knew she had to be true to herself if she was going to succeed.

Her performance for Nova:


AliceBaudelaire

Boss Ass Bitch





Posts

: 71


Join date

: 2017-01-27


Age

: 25


Location

: Ohio




---
Permissions in this forum:
You
cannot
reply to topics in this forum